CAUTION: TEMPORARILY CLOSED TRAILS AND POI IN THE NATIONAL PARK BOHEMIAN SWITZERLAND
Some trails and POI in the western part of the Bohemian Switzerland National Park are closed due to a recent forest fire.
Unavailable tourist targets:
trail from Hřensko to the stone arch Pravčická brána closed from Monday to Thrusday, but open on Fridays and weekends
trail Gabrielina stezka from Mezní Louka to the stone arch Pravčická brána
gorges of the river Kamenice - closed
Kyjovské údolí - closed until April 30th due to safety logging
Please find alternative places to visit around Jetřichovice, in the Protected Landscape Area Labské pískovce, Protected Landscape Area Lužické hory or in the mountains Zittauer Gebirge (Germany). 
---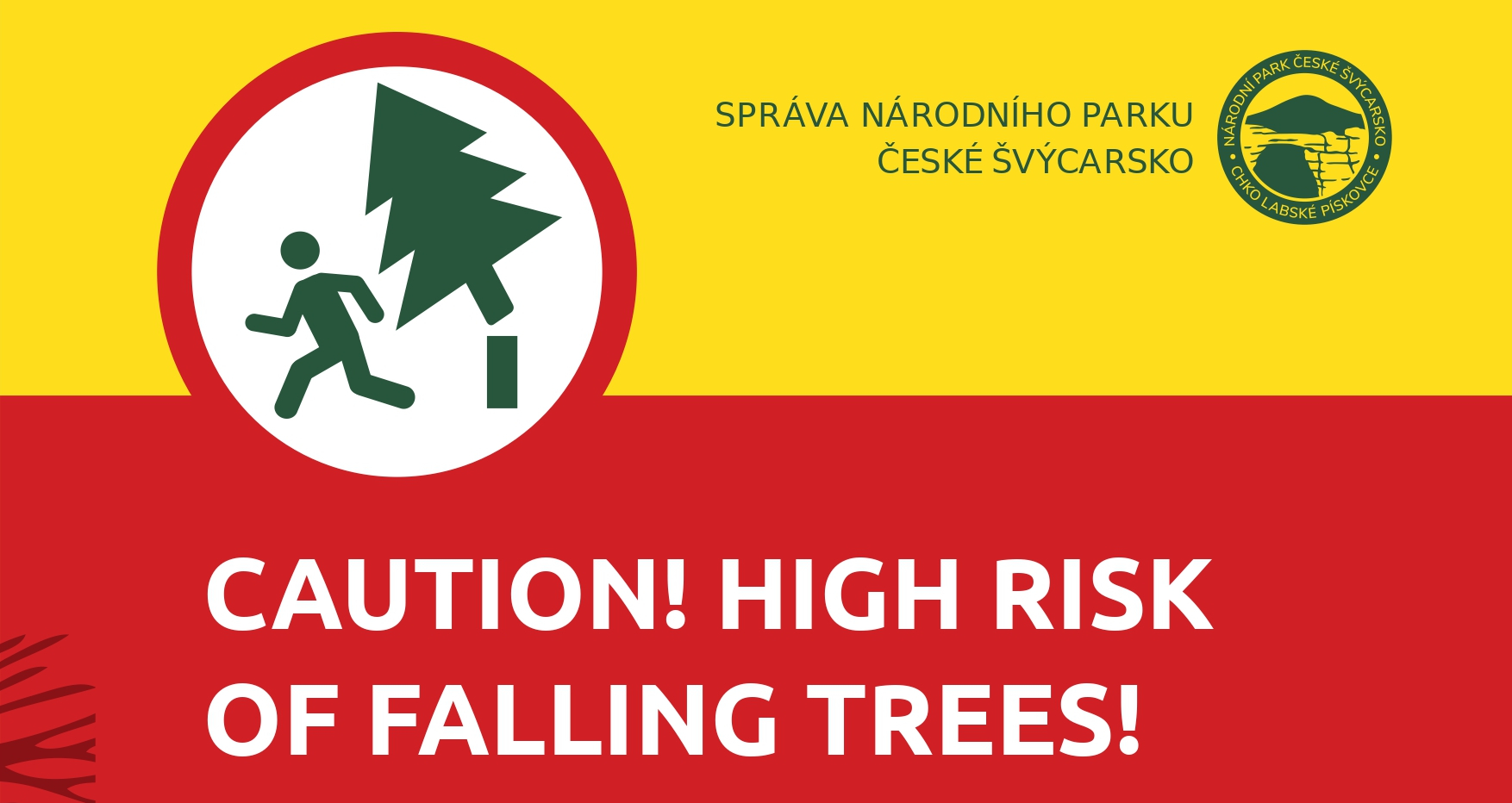 Dear visitors,
the bark beetle epidemic caused by long term droughts has increased the risk of falling trees.
Use extra caution especially if there is strong wind, heavy rain, snow or ice!
Remember, safety is your responsibility! (Nature and Landscape Protection No. Act 114/1992, § 63(5)) .